This is - climatologically speaking - typically the hottest time of year. And it's going to own up to the name this week... and then some. It all starts with a ridge in the upper levels of the atmosphere.
Heat and humidity builds at the surface with hot air up above our heads as well. That will translate to temperatures running well above normal for this time of year. Here's a look at the temperature anomalies for the next ten days...
Temperatures will be in the 90s and possibly reach the century mark over the next week. On top of that, humidity will be high and it will feel even hotter outside.
Most days the heat index will likely be near or above 100 degrees. Each day will also be met with little to no precipitation. The jet stream will be well to the north of the Upper Midwest (neat the US/Canadian border) and the atmosphere will likely be capped, too (warm air above us will suppress thunderstorm development).
Moisture will increase Tuesday/Wednesday as the remnants of Tropical Storm Barry travels north into the Midwest.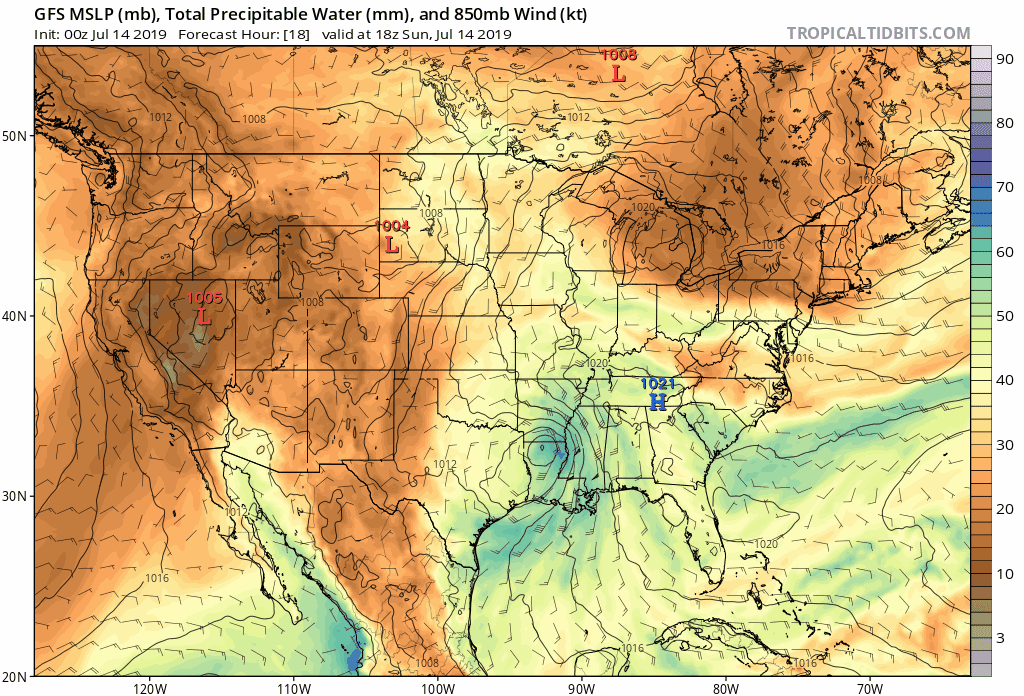 The storm will have fallen apart by the time it comes north, but the humidity and moisture will go up regardless. A boundary will be nearby and there's the chance for some showers and storms Tuesday/Wednesday.
In general precipitation will be below normal over the next week or two.
Temperatures are also expected to be above normal through the third week of July.
We're in the dog days of summer...
RK