BIG CHANGES AND MORE RAIN COMING...
Strong storms moved through Saturday night into Sunday morning. They brought some hail, strong winds, and rounds of heavy rain. Here's a look at some of the big rainfall totals in parts of my local area:
There will be another cold front that comes through Sunday night into Monday and will bring the chance for a few scattered showers and storms.
That will then begin to usher in a big change to fall around here. Around much of the U.S.
Check out what happens between Sunday to Wednesday: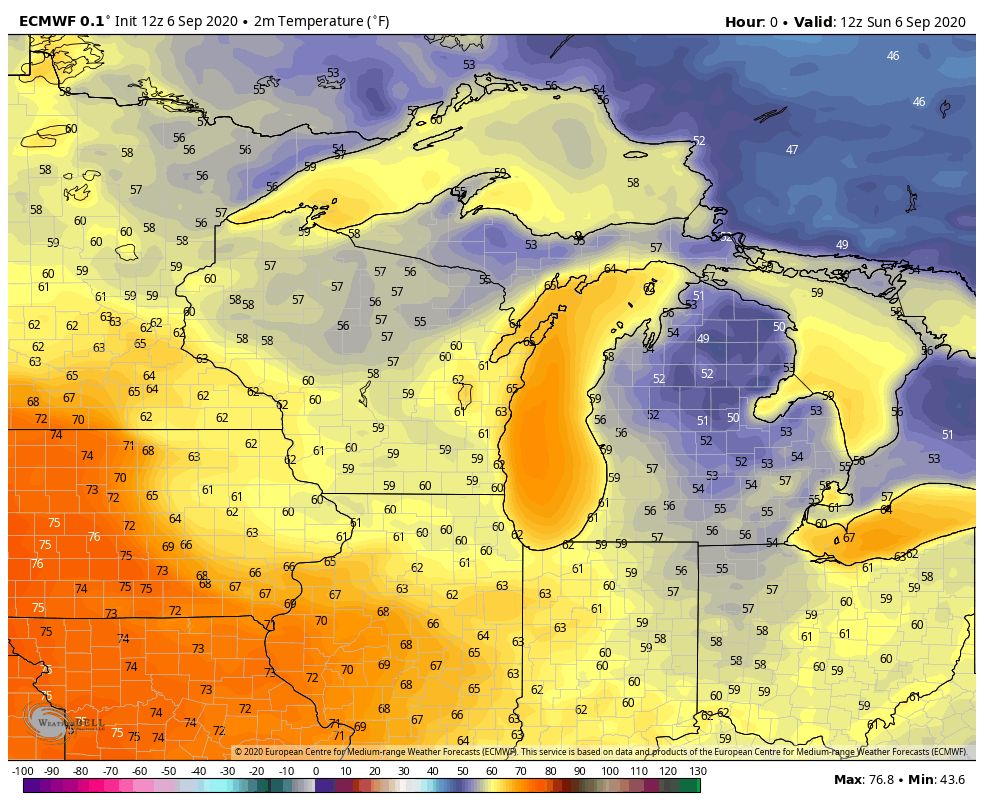 Temperatures go from being in the 80s and 90s Sunday to maybe not even making it out of the 50s and 60s Tuesday and Wednesday....
As that cooler air settles in there will be a boundary nearby that will bring multiple rounds of rain. Very beneficial rain for a drought stricken area.
Rain will be most likely late Monday evening into Tuesday morning (heavy rain). Light rain will then continue Tuesday into Wednesday and wind down Thursday morning:
There's still some disagreement among the models on the exact placement of the rain but there should be some beneficial rain in parts of the Midwest.
Here's the rainfall totals on the Euro:
GFS:
The NAM:
So we'll narrow down the rain chances, but get ready for a big fall chill!
RK