A SPOOKTACULAR WEEKEND...
FEELING THE LOVE. Over the past two weeks thanks to your generous donations, we've been raising the funds necessary to cover the cost of this site. We are on our way and with your continued support we're going to make our goal. Still, we have a ways to go and I'm asking those of you that enjoy the insights and effort that goes into this site to consider a voluntary subscription. I'm asking $12.00 dollars for a year. That's $1 dollar a month or 3 cents a blog if you consider the fact there were 450 posts issued over the past year. The site requires a significant commitment of time and resources and every donation, whatever the size is deeply appreciated. I just need a little help to cover the expenses. Click on the link below if you can assist or or need additional information. I thank you for your support and consideration.
The clouds have cleared and the sun will shine through much of this holiday weekend. Additionally there's a chance for viewing of the Northern Lights in the Midwest. Let's start with Saturday... we'll have plenty of sunshine today with temperatures climbing well into the 50s:
There will be some clouds that file in and the winds will pick up as a cold front moves through Saturday night into Sunday:
The cloud part is important as it concerns the viewing of the Northern Lights. There was a solar flare a few days ago, which has triggered a strong geomagnetic storm.
It is possible the auroras could be visible as far south as Cedar Rapids or the Quad Cities, but the better chances will be further north. However, if the clouds really thicken up viewing will be nearly impossible. The best chances would be to get out after sunset away from city lights. The short term hi-resolution model doesn't show clouds taking over until 1-3 am:
The clouds will clear up for Sunday but cooler air will be moving in:
Temperatures will be dropping down near the freezing mark Sunday night into Monday morning.. trick or treaters will want to bundle up!
Temperatures will likely remain pretty cool and below normal through the first week of November: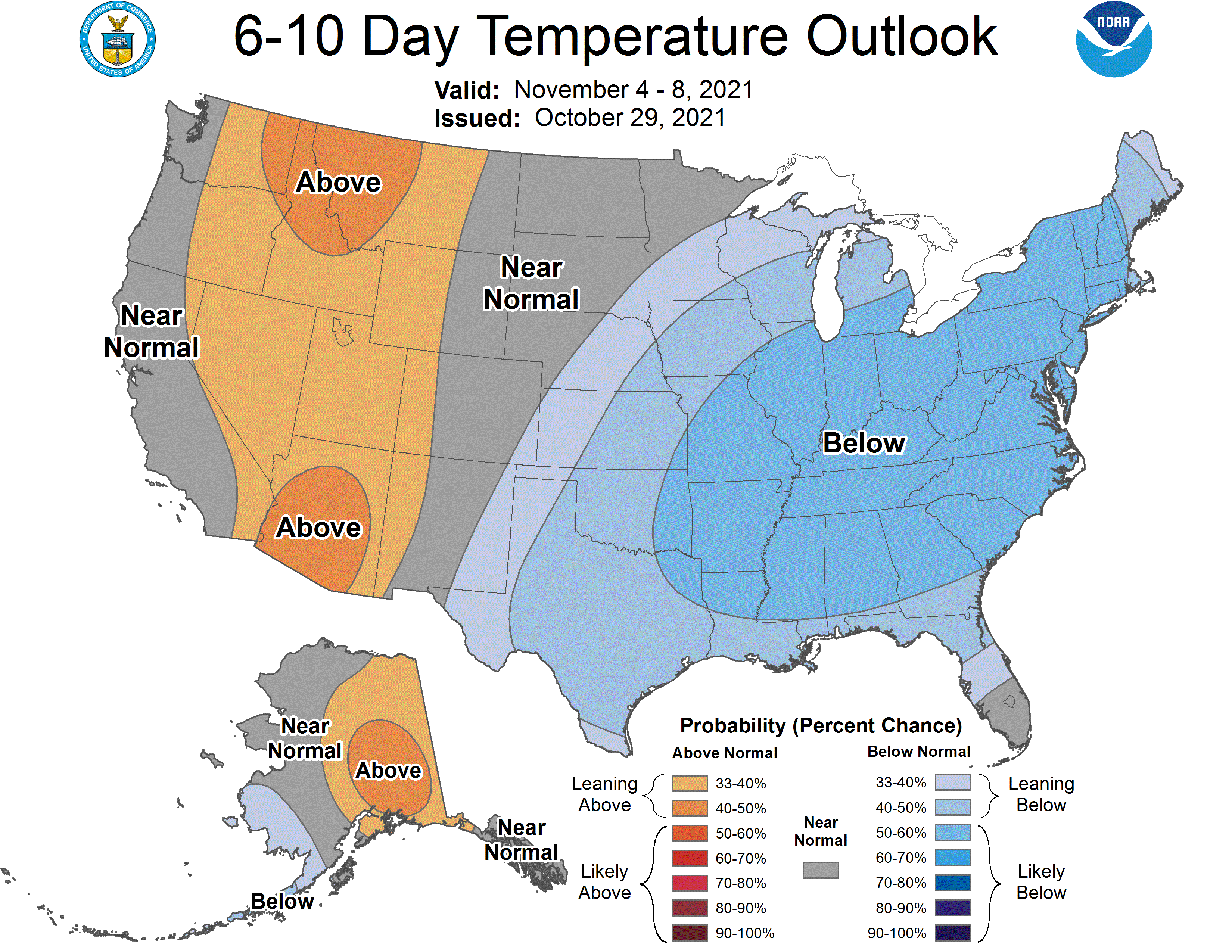 Have a safe and enjoyable Halloween weekend! RK