BRINGING BACK THE HEAT....
We're in the midst of an impressive stretch of weather as the month of July comes to a close - impressive due to the unseasonable temperatures. It's not necessarily "cool" outside, but it's comfortable and impressive that even with sunshine temperatures are being held down in the 70s. This is because of a trough in the upper levels of the atmosphere.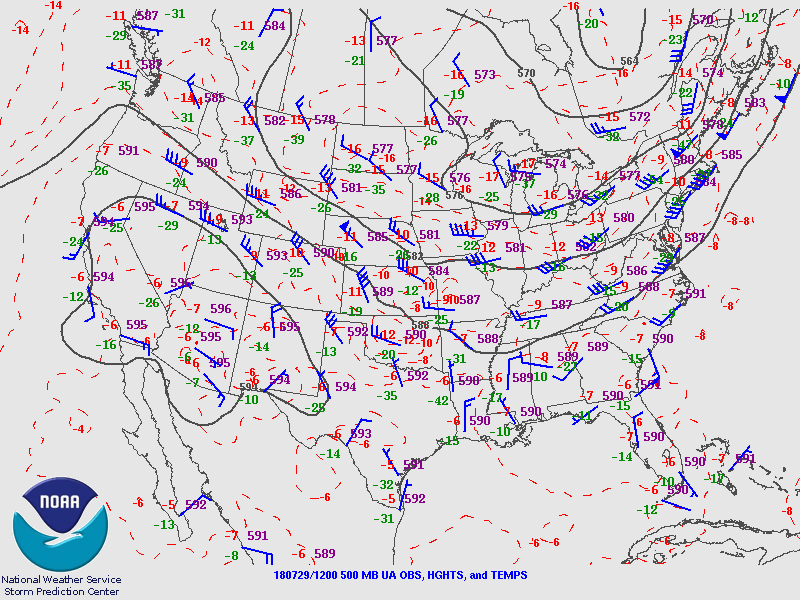 The summer heat is locked away in the southwestern United States where a big ridge is sitting. That ridge is going to build back east and bring summer back.
That's something we've dealt with already this summer - temperatures well above normal with high humidity. The hottest temperature this month was 93 on July 13th and the last four days temperatures have been between 76-77 degrees in Cedar Rapids. So this month has actually evened itself out in the Midwest.
Temperatures will end up near average for the month of July. A we get into August temperatures will begin to warm back up, which isn't unusual. High temperatures during the month of August are typically around 80-83 degrees. And even though we haven't had the 90s around the Midwest much in the last two weeks... it doesn't mean they're gone for good.
On average, the last 90 degree day of the year typically happens in early September. In Cedar Rapids the average is September third and the latest 90 that has happened on record was in 1962 on October second.
So that ridge I was talking about earlier will build back in next weekend and into the start of the following week (week of August 5). Temperatures will be in the 80s and humidity will be high. I also wouldn't be surprised to see some 90s flying around.
Before we get to the heat this week starts nice and comfortable. Humidity will be on the low side and temperatures remain below normal.
Monday's highs -
It will also be mostly dry with just some spotty showers during the first half of the week. As the heat moves in there will be more of an active pattern during the second week of August.
RK